Blessings from Fiji
May 10, 2023
Have you ever had one of those moments that tugs at your heart and surprises you in a good way? This happened for me last week. My wife represents a health and wellness company and she won an incentive trip to Fiji. There were one hundred people from around the world that won this trip so as you can imagine we took over the Marriott Momi Bay resort. As part of a give back campaign, the company connected with a school in a small village just a few miles away from the resort. Money was raised to fund a renovation of the school's library/reading room, build a new playground and purchase sports equipment. On our second day in Fiji, all of the trip winners went to visit the school and joined in a dedication ceremony for the new playground.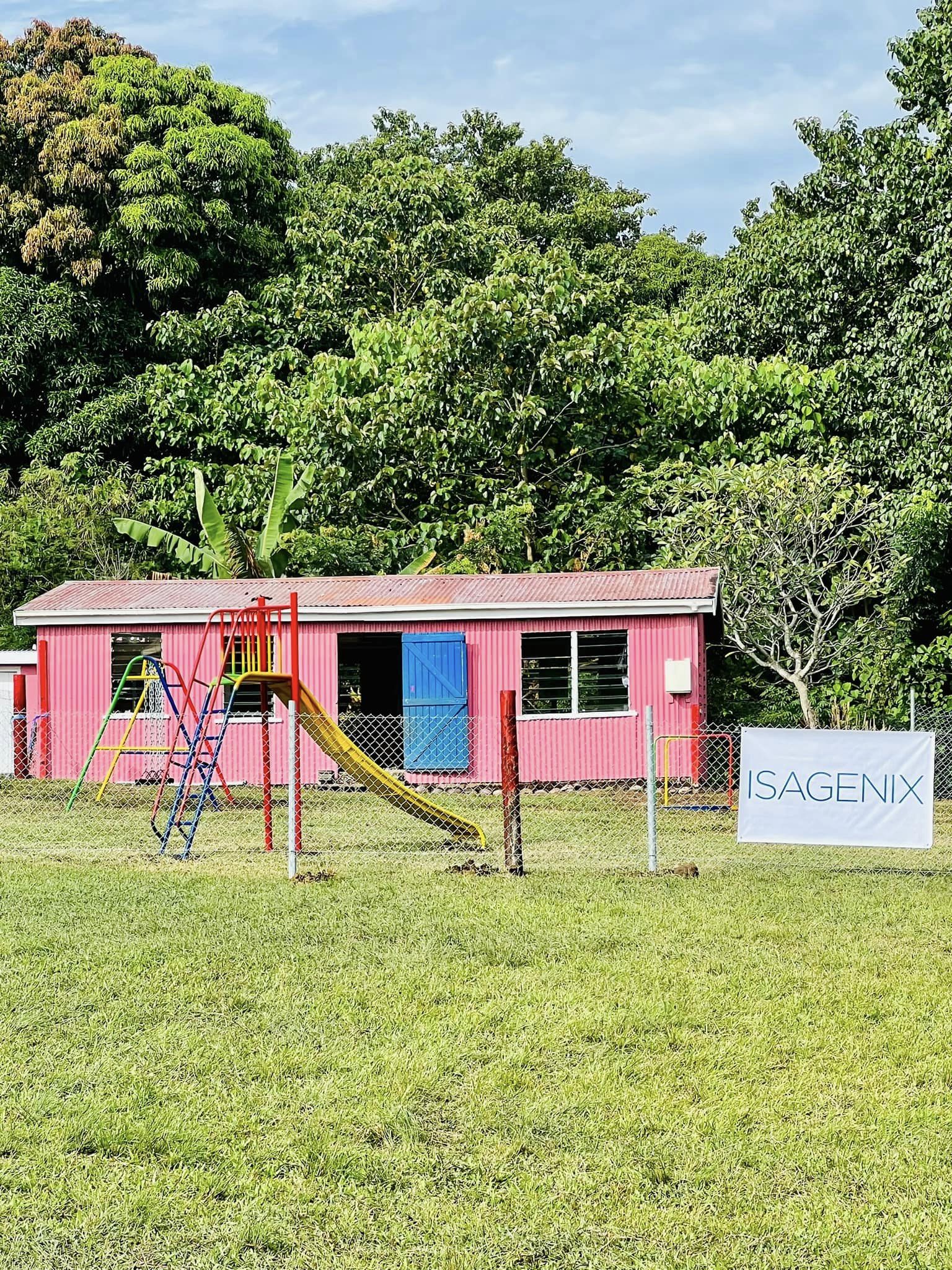 There were two particular moments from our visit to the school that I would like to share.
First, there was the welcome. As we arrived and got off of the buses all of the children had formed two lines and we were directed to walk between them. The children were singing and all of them were offering a flower lei for their guests. It didn't take long for us to figure out that we were to go up to one of the children so they could put the lei around our neck as a welcome gesture. As I walked down the line of students, a young girl ( 5 or 6 years old) looked right into my eyes and without saying a word invited me to come over to her. With a huge smile on her face she put the lei around my neck. What struck me was the sense of connection I felt at that moment. The casual observer would say that we had nothing in common. We lived half a world apart and our life experiences were completely different yet there was a deep sense of connection. Thinking back on it I realized that in that moment all of the clutter that typically gets in the way of human to human connection was gone. No judgments. No past experience or perceptions about the other person. No personalities to project. We didn't even know each other's name. It was a pure soul to soul connection. It was awesome and I was struck by how easy and natural it was.
Then there was the second moment…
After we had passed through the welcome line we were directed to gather under a tent for the dedication ceremony. Another member of our group had brought her teenage daughter on the trip and I noticed that this young lady was overwhelmed with emotion. She too had experienced this deep sense of connection and by her reaction you could tell that she was clearly moved. For this teenager, I imagined what it must have felt like for her to have a few moments where there was no image to live up to… no social media to check on … or concern over being good enough. It was about embracing a pure human to human connection with these children from Fiji.
One of my fundamental beliefs is that all of us deserve to be seen for who we are and loved unconditionally. On this day at least two of us were blessed with a glimpse into what this is like.
Jim White
Family Enrichment Coach